Release Date: 12 Jan 2023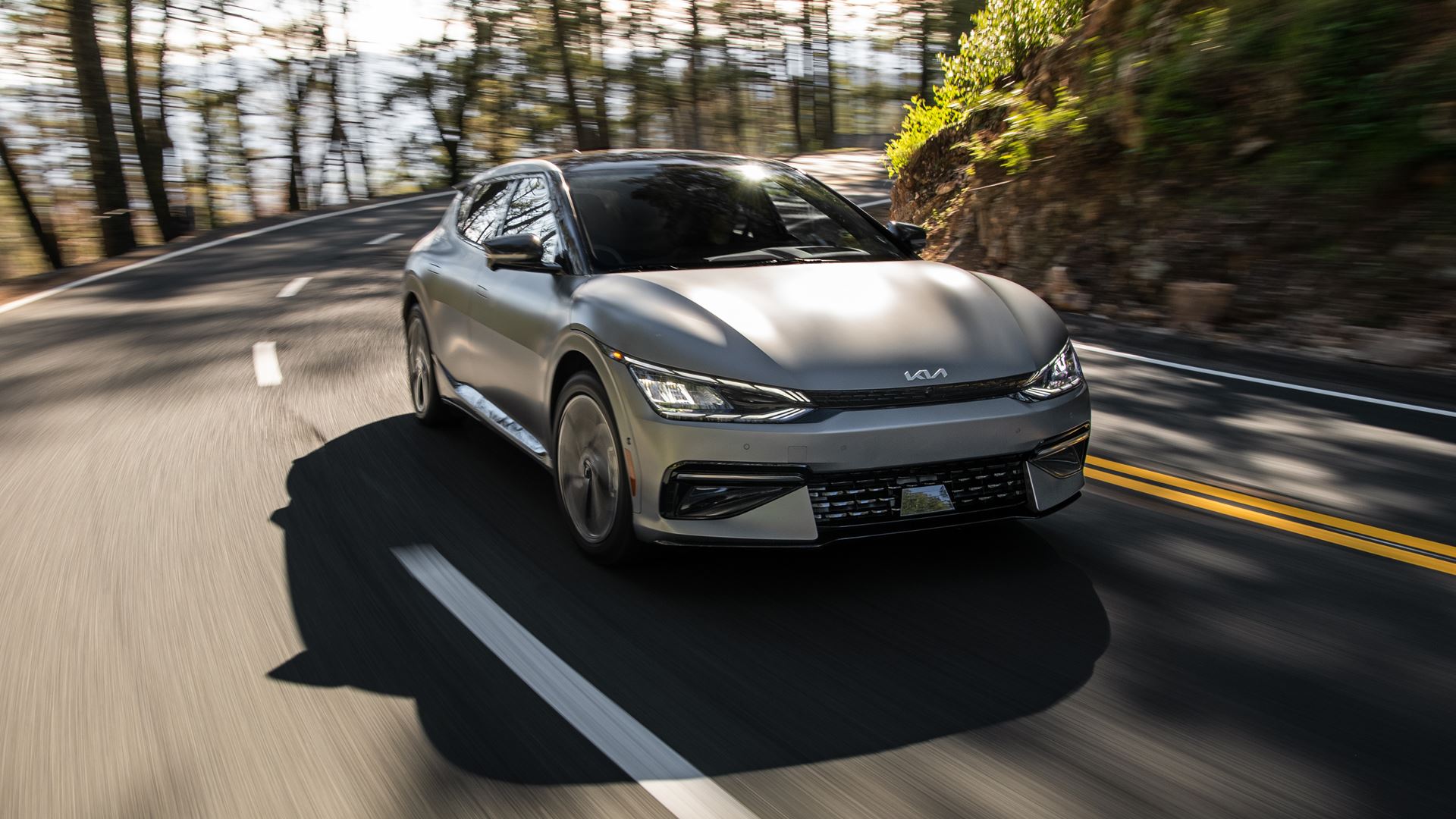 EV6 recognized for automotive innovation. Also design and safety features. Then the performance, technology and driver satisfaction. Finally the user experience and the value.
Recognition
So, the all-electric Kia EV6 was named North American Utility Vehicle of the Year™. That's by the North American Car of the Year (NACTOY) jury. This is the second occasion in three years that the NACTOY jury has named a Kia vehicle. That's as its top choice in the category. Also, the first win for a Kia electric vehicle (EV).
Selection
The EV6 was driven and selected by 50 automotive experts. That's from print, online, radio, and broadcast media. As part of the evaluation process, NACTOY jurors tested vehicles ranging from sports cars to pickup trucks, and assessed criteria including automotive innovation, design, safety features, performance, technology, driver satisfaction, user experience, and value.
The EV6 delivers exceptional performance. Also ultra-fast DC charging compatibility, available onboard power. In addition, a flat-floor interior that utilizes innovative materials throughout the cabin. 
Assistance Systems
The EV6 offers a wide array of advanced driver assistance systems[i], a remarkable level of connectivity features, as well as Kia's latest-generation energy-efficient heat pump, which scavenges waste heat from the car's coolant system. The EV6 is a critical part of the Kia "Plan S" strategy to launch at least two battery-electric vehicles (BEV) per year and build a full line-up of 14 BEVs by 2027.
[i]Advanced driver assistance systems are not substitutes for safe driving and may not detect all objects around the vehicle. Always drive safely and use caution.
Source: The News Market