First of all
With energy prices on a steady upward trend, microgeneration has become increasingly popular. Especially among many households. It also presented an opportunity for homeowners to reduce their carbon footprint and cut their energy bills simultaneously. 
It also helps that the cost of getting set up as a microgenerator is inverse to the rising cost of energy by becoming more efficient at producing electricity and much cheaper to install. But what is microgeneration, and what does it have to do with solar panels? And is it easy to get started? 
So the solar industry's easiest and most efficient process for going solar.
A "Rooftop Revolution" of sorts is occurring. All in a concerted effort to raise awareness. Especially about the benefits of solar energy.
I have a microgrid myself! Solar and energy storage!
Jan. 6, 2023
Storm-busting microgrids kept power flowing, aided the wobbly grid during Christmas week's bad weather
By photoschmidt/Shutterstock.com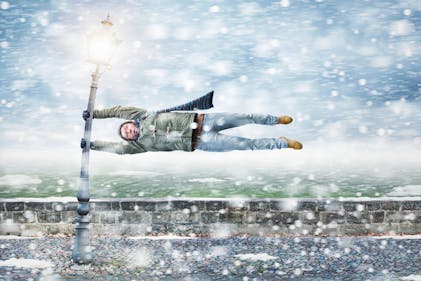 By photoschmidt/Shutterstock.com
From Microgrid Knowledge news desk:
At 6:44 a.m. Dec. 23, 2022, when power went out in portions of Long Island.  All because of the bad weather sweeping the US, utility Public Service Electric & Gas (PSEG) Long Island notified a ShopRite grocery store that a line was down that served the feed to the store.
But thanks to a microgrid, the lights were on and the refrigerators were powered at the Lake Ronkonkoma, New York, store, even though nearby buildings went dark.
During the PSEG outage, which lasted about 34 hours, the ShopRite store was powered by a microgrid from Unison Energy. The microgrid's controls sensed that utility power was out and seamlessly put the microgrid in island mode, said Scott Fiveland, vice president of operations for Unison Energy.
For the entire story on Microgrid Knowledge