NEWS PROVIDED BY:
TATA Projects Limited
Jul 03, 2019, 06:03 ET
Initiative to witness nationwide tree plantation at about 160 project sites
Led by unique online model of 'You click, we plant' to encourage citizen's participation
Special focus on giving back forests to tribal communities
MUMBAI/PRNewswire/ — TATA Projects Limited is one of India's fastest growing and most admired infrastructure companies. It recently flagged-off the fourth edition of its well-known Green Thumb campaign. This is an innovative initiative to help restore India's depleting green coverage.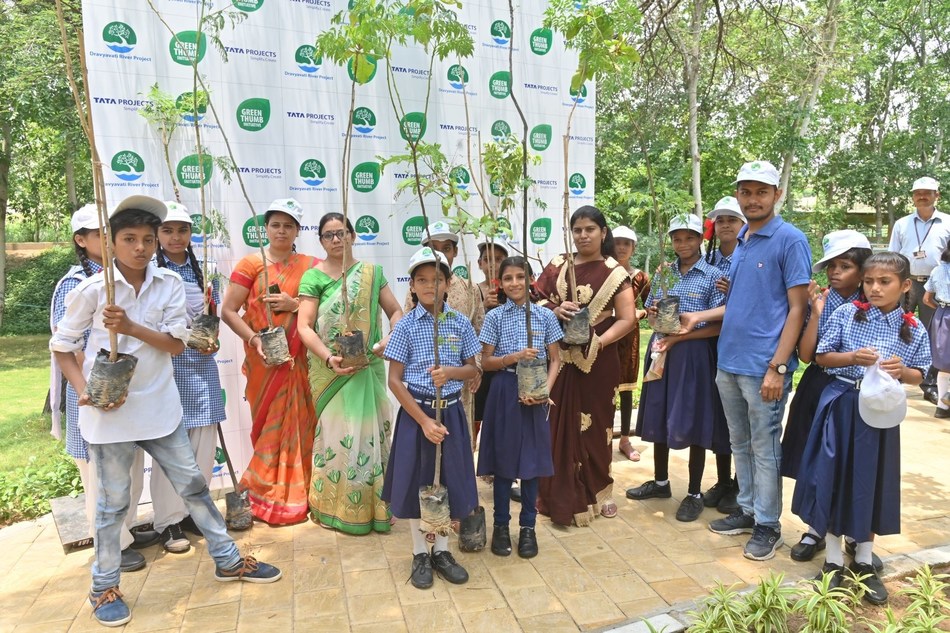 Students & Teachers participating in Green Thumb event at Jaipur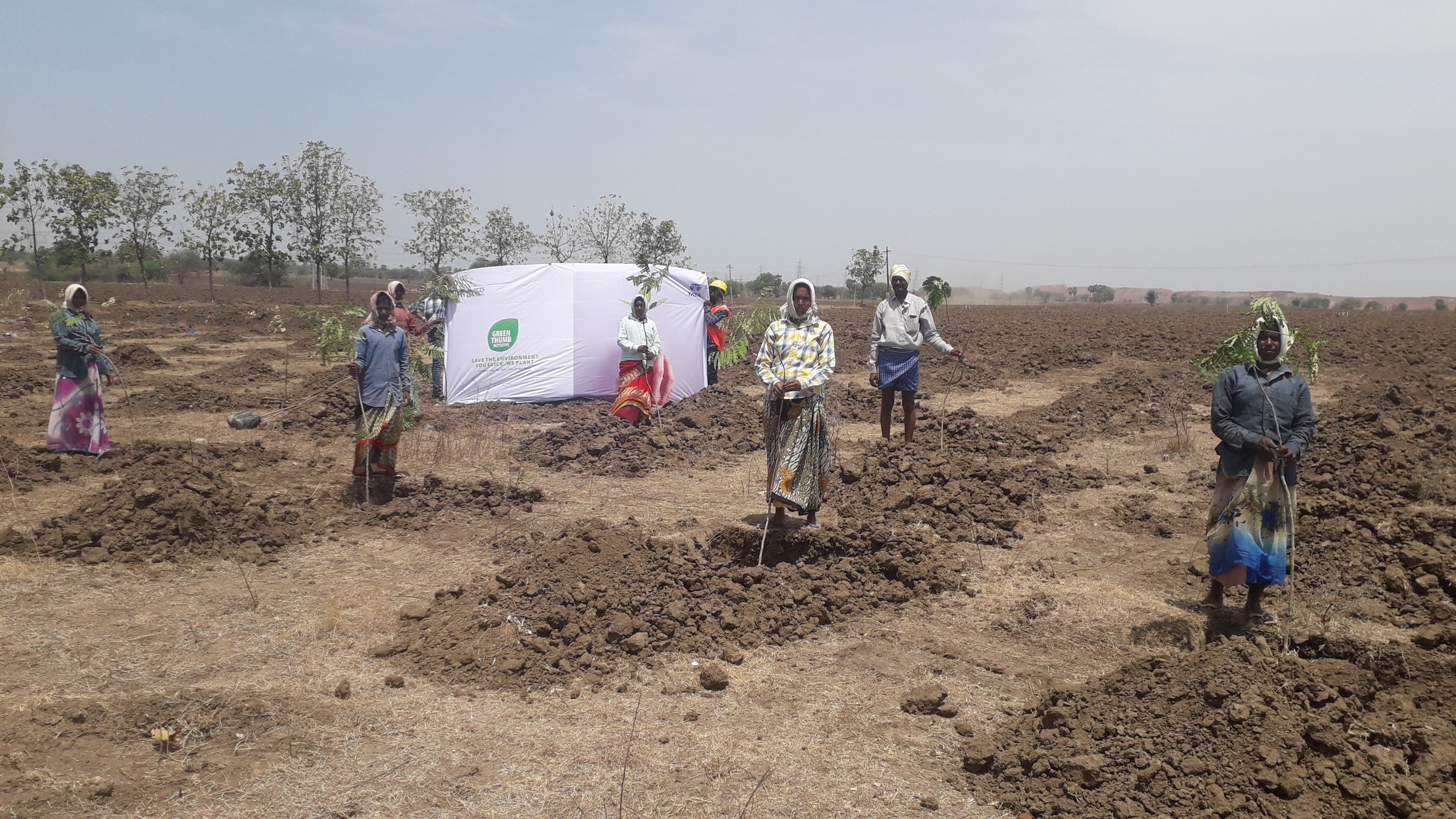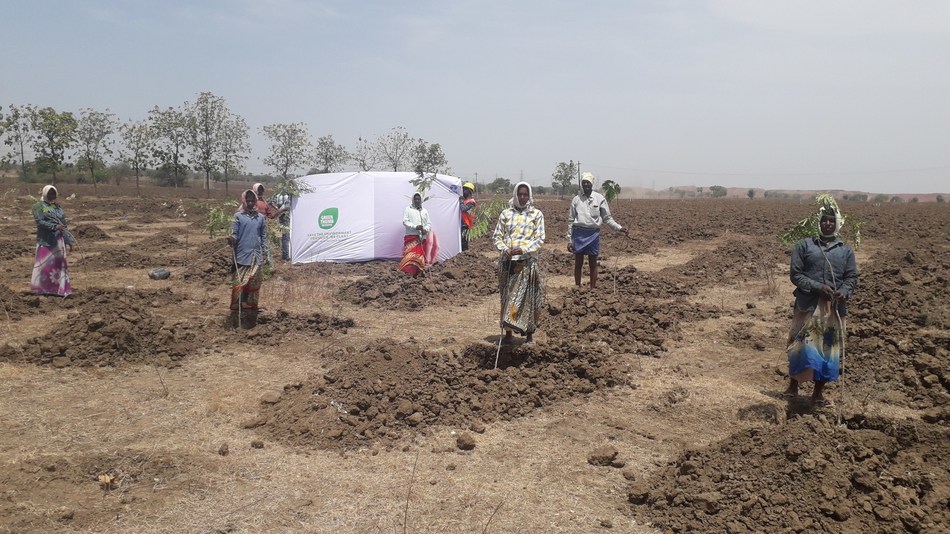 Tribals in Andhra Pradesh supported by Tata Projects planting trees under Green Thumb initiative
As part of the initiative this year, Tata Projects and its associates are undertaking a nationwide tree plantation campaign. A campaign based on a unique online participation model of, 'You click, we plant.' Through this initiative, Tata Projects will plant 250,000 trees. That's at its various project sites in the years 2019-20.
First of all, deforestation has affected the tribal population. Hence, this is an earnest endeavor to give back forests to tribal communities. So Tata Projects employees, through its CSR activities are aiding and supporting tribals. Aiding and supporting in planting about 12,000 trees. Located at Anthagram village, in Telangana. In addition, Tata Projects employees and site workers are carrying out extensive plantation at 'Ramagundam' and several other project sites.
Therefore encouraged by the company's initiative, the Forest Department of Andhra Pradesh has provided three lakh saplings, free of cost. All to be planted within the state. This will help the initiative to gain further momentum in Andhra Pradesh.
In addition, Green Thumb is a truly unique initiative. It's led by an online 'promotion'. That's wherein the 'trees' are attributed for 'clicks' received on its microsite. So of clicks received are more than trees planted then these are attributed to the cause of protecting the environment.
Furthermore, the Green Thumb initiative, was witnessed in its full glory at Bird Park. All on the banks of the Jaipur's Rejuvenated Dravyavati River. Hundreds of school children and other prominent citizens from all walks of life came together. Again all with a single minded purpose of planting trees. Finally and aiming towards a greener future.
In conclusion, all citizens who save the environment, can express their support for the cause by clicking on the Green Thumb Microsite. Finally, the www.tplgreenthumb.com website www.tataprojects.com, TATA Projects Limited
SOURCE TATA Projects Limited