The de facto assumption of climate change policy is that the world must limit the increase in global temperatures to 3.6 degrees Fahrenheit (2 degrees Celsius). This is also above pre-Industrial levels and/or are at risk hitting a tipping point. That's consequently where the impact becomes irreversible.
So the figure dates back to 1975. William Nordhaus, an economist, suggested that more than 3.6 degrees of warming would "take the climate outside of the range of observations. That's all which have been made over the last several hundred thousand years".
By the 1990s, 3.6 degrees gained traction in the scientific community. That's when politics came in through the European Council. They argued in 1996 that 3.6 degrees should be the United Nations' red line for global warming.
However, it wasn't until four years ago, at a climate conference in Cancun, Mexico. That was when countries finally committed to "hold the increase in global average temperatures below" 3.6 degrees.
So despite being almost 40 years old, this temperature threshold remains controversial. I mean and for good reason. One: It's rather arbitrary. Two: It's unrealistic.
Furthermore think of the idea of staying within 3.6 degrees. I mean global carbon pollution would have to begin coming down in the next decade.
Because this is all according to the United Nations Environmental Program Emissions Gap Report. So the world will have to reach zero net greenhouse gas emissions. All as a result before the end of the century.
In other words, we're nowhere near where we need to be. Especially as to stay under this target. Pollution continues to rise. As well as global temperatures are already locked in for warming.
That puts the planet two-thirds of the way there. We are now currently around
1.5 degrees

above pre-industrial level temperatures; that's counting the pollution we've emitted and will continue to emit in the short-term to medium-term.
As it becomes clear that international talks will fall short of meeting this target. Some are calling to abandon it altogether. NASA did an evaluation of an IPCC special report.
https://climate.nasa.gov/news/2865/a-degree-of-concern-why-global-temperatures-matter/
Because the degree of these risks depends on many factors. For example it's such as the rate, duration and magnitude of warming. As well as geographic location and levels of development and vulnerability. Finally also how humans respond. I mean through adaptation and mitigation options.
Some regions as a result like small island states are in trouble. For they will experience multiple climate-related risks. Risks that will compound upon each other.

Furthermore and a key point of the special report is

there is no single

1.5-degree warmer world.
The impacts of climate change haven't been spread evenly around our planet. Moreover they also won't be in the future. Temperatures increase at different speeds everywhere. That's with warming generally higher over land areas than oceans. The strongest warming is happening in the Arctic during its cool seasons. As well as in the Earth's mid-latitude regions during warm season.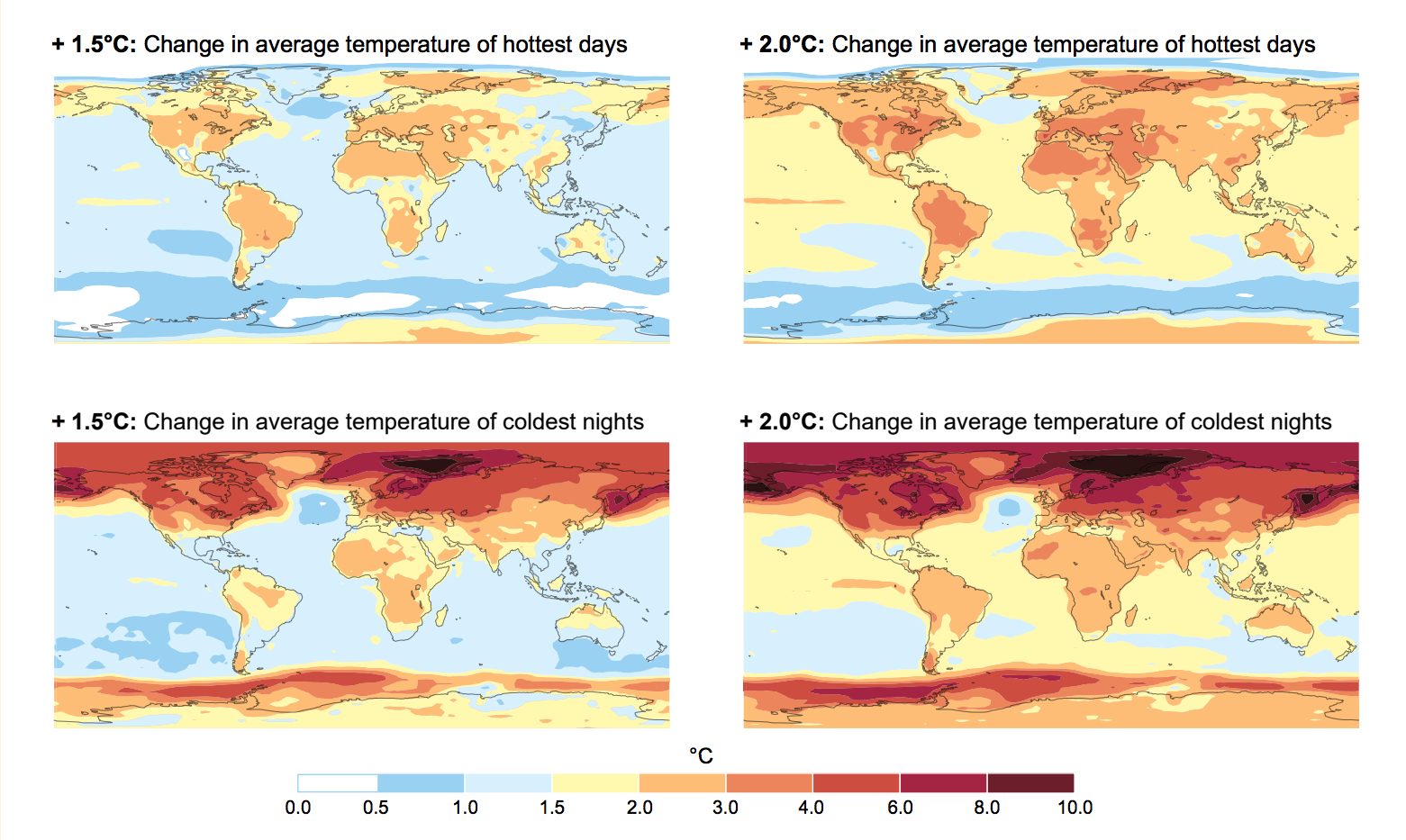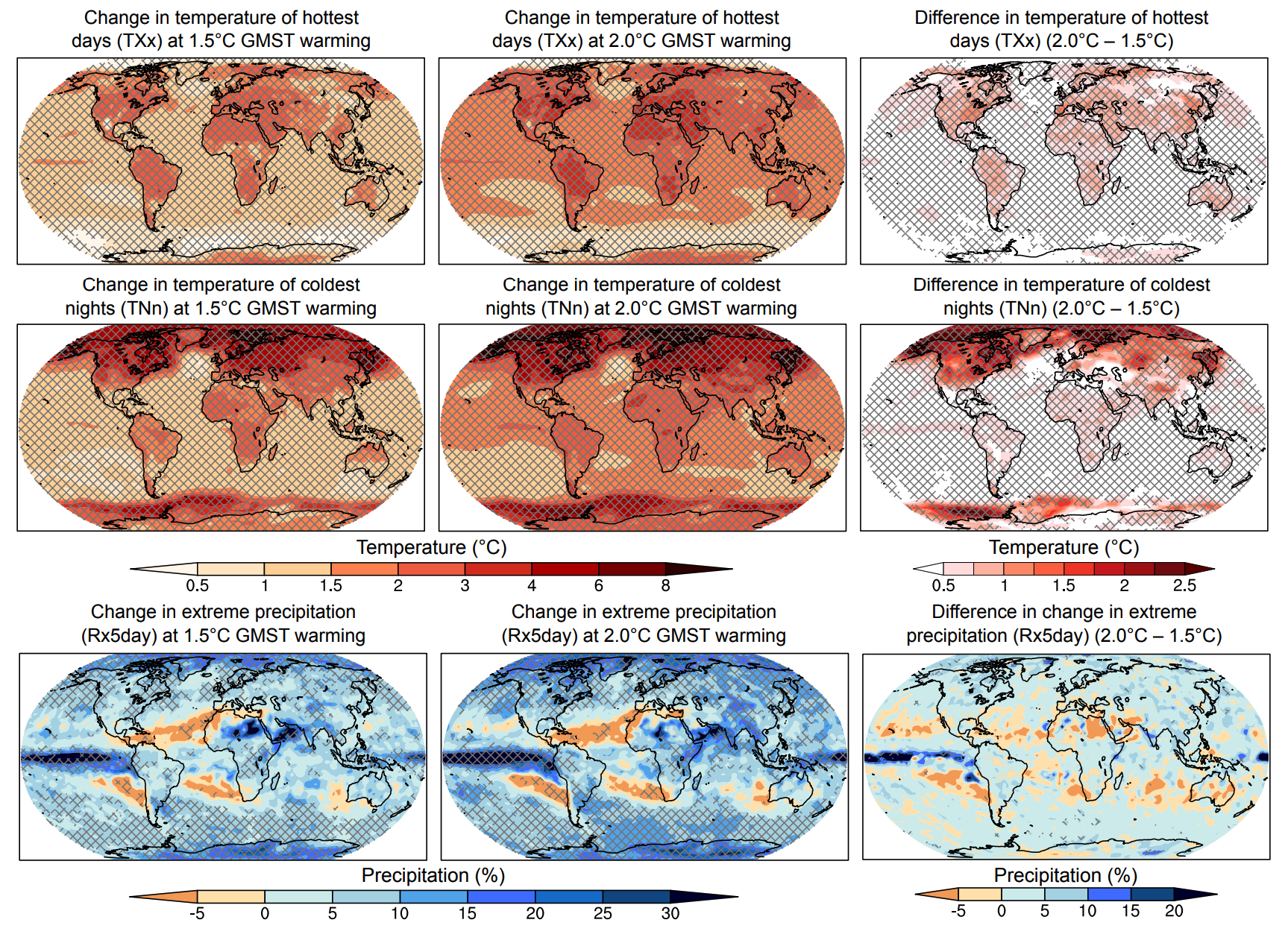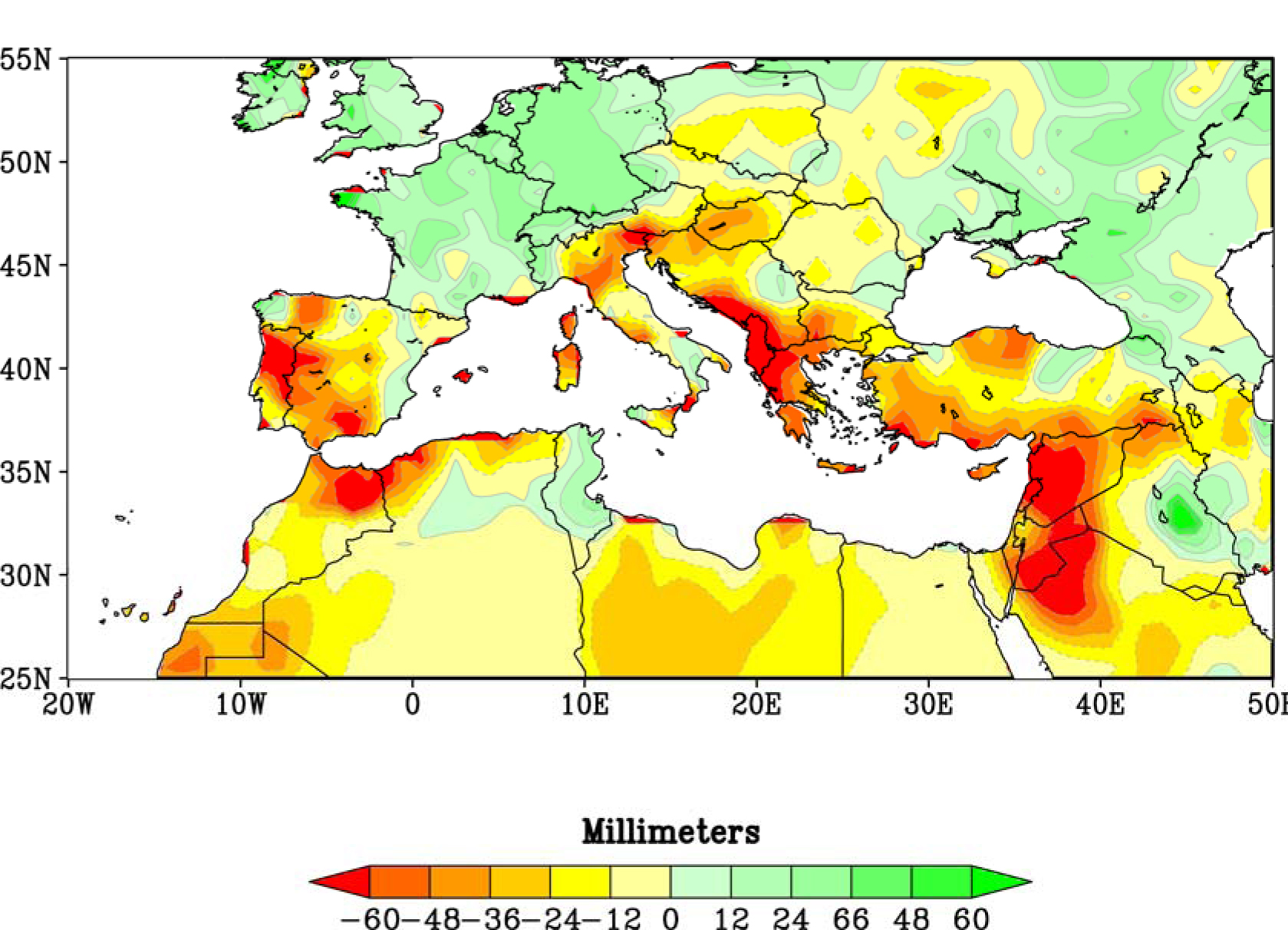 Impacts on Biodiversity and Ecosystems
Loss of Species and Extinction —

The report studied 105,000 species of insects, plants and vertebrates. At 1.5 degrees Celsius warming, 6 percent of the insects, 8 percent of the plants and 4 percent of the vertebrates will see their climatically determined geographic range reduced by more than half.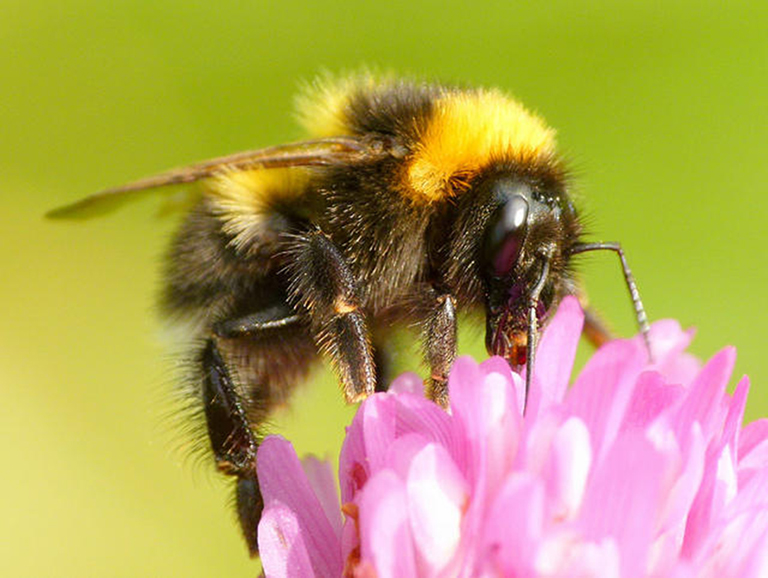 At 2 degrees Celsius warming, those numbers jump to 18 percent, 16 percent and 8 percent, respectively. The consequences of such range changes could be considerable. Take insects, for example. Pollinating insects, such as bees, hoverflies and blowflies that support and maintain terrestrial productivity, including agriculture for human food consumption, have significantly greater geographic ranges at 1.5 degrees Celsius warming than at warming of 2 degrees.
Fires, Extreme Weather, Invasive Species —The report finds risks from forest fires, extreme weather events and invasive species are higher at 2 degrees warming than at 1.5 degrees warming.
Biome Shifts — The report projects entire ecosystems will transform, with about 13 percent of land areas projected to see their ecosystems shift from one type of biome to another at 2 degrees Celsius warming — about 50 percent more area than at 1.5 degrees warming.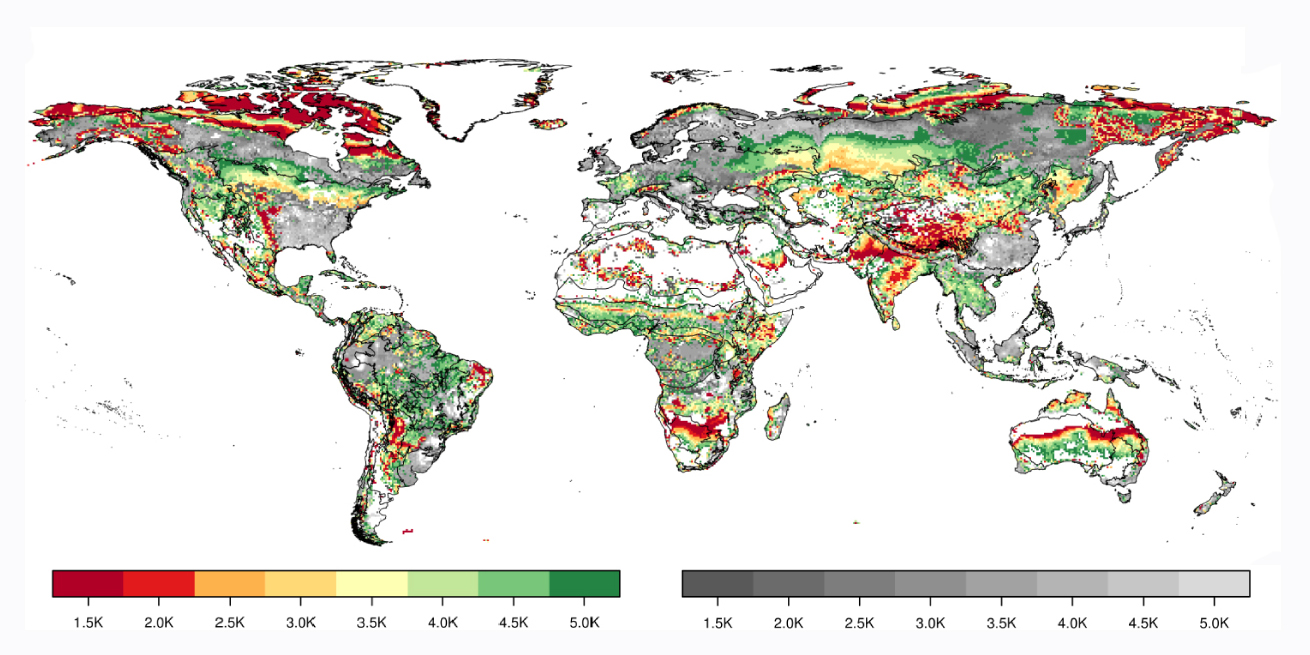 In the Mediterranean biome, desert and arid vegetation is projected to expand above 1.5 degrees Celsius of warming.
Tundra and boreal forests in Earth's high latitudes are particularly at risk of degradation and loss, with biome shifts likely in the Arctic and in alpine regions. Limiting warming to 1.5 degrees Celsius instead of 2 degrees is expected to prevent 1.5 to 2.5 million square kilometers (579,000 to 965,000 square miles) of frozen permafrost soils from thawing over centuries, reducing their irreversible loss of stored carbon.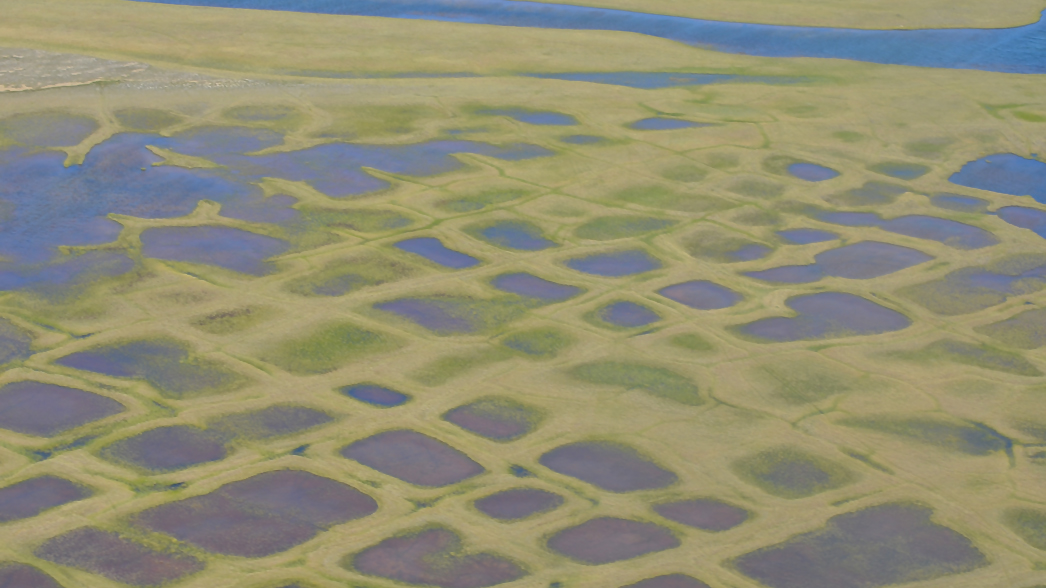 Rainforests and Boreal Forests — According to the report, warming of 1.5 to 2 degrees Celsius will lead to a reduction of rainforest biomass and will increase deforestation and wildfires
.
Trees at the southern boundaries of boreal forests will die.
Ocean Impacts
Sea Level –

The report's authors find that even if the temperature increase is limited to 1.5 degrees Celsius, sea level will continue to rise, as heat already stored in the oceans from human-produced warming causes them to expand.
The increase is projected to be 0.33 feet (0.1 meters) lower at 1.5 degrees Celsius warming than at 2 degrees. If warming reaches 2 degrees Celsius, more than 70 percent of Earth's coastlines will see sea-level rise greater than 0.66 feet (0.2 meters), resulting in increased coastal flooding, beach erosion, salinization of water supplies and other impacts on humans and ecological systems.
It would be foolish to assume that the world wouldn't be impacted by a rising sea level. Risks are projected to be highest in South and Southeast Asia, but sea level rise will significantly impact areas all around the world to varying degrees.
Slowing the rate of sea level rise would allow humans and ecological systems to better adapt, particularly in small islands, low-lying coastal areas and deltas.
Polar Ice Sheets —

The report states, with medium confidence, that at an increased level of warming between 1.5 and 2 degrees Celsius, instabilities in the Antarctic ice sheet and/or the irreversible loss of the Greenland ice sheet could lead to multi-meter (greater than 6 feet) sea level rise over a time scale of hundreds to thousands of years.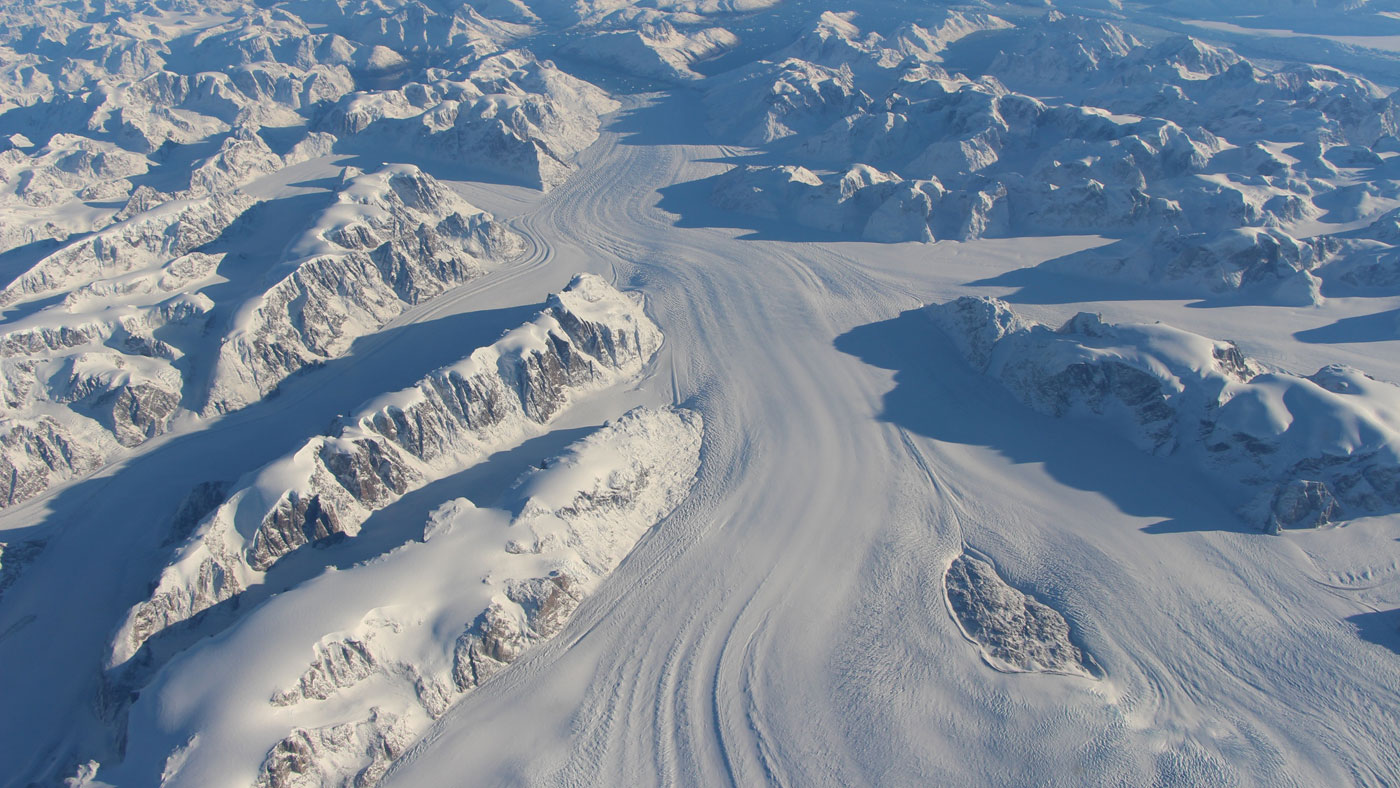 Ocean Temperatures, Acidity, Oxygen Levels —

Limiting warming to 1.5 degrees Celsius would reduce increases in ocean temperature and associated increases in ocean acidity and decreases in oxygen levels, which pose significant risks to marine biodiversity, fisheries and ecosystems, the report finds.
The oceans will become more acidic due to higher concentrations of carbon dioxide at 1.5 degrees warming that will become even higher at 2 degrees warming, negatively impacting a broad range of species, from algae to fish. Ocean oxygen levels will also decrease, and waters with low oxygen levels won't support most aquatic life; these are "dead zones".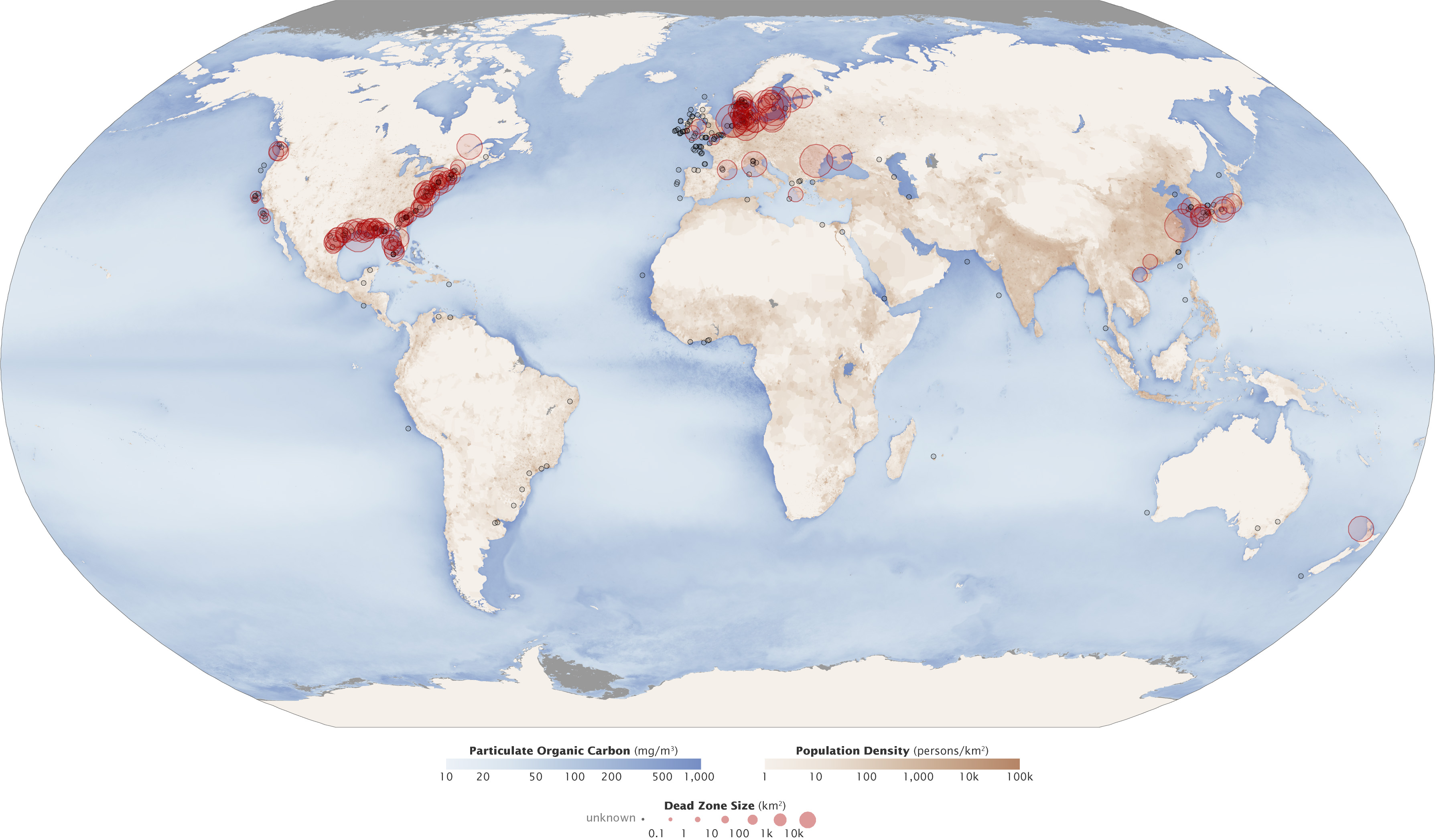 Sea Ice —

At 1.5 degrees Celsius warming, the IPCC special report scientists expect the Arctic Ocean to be sea ice-free one summer per century, but at 2 degrees Celsius warming, the likelihood increases to at least one ice-free summer every decade.
Loss of sea ice at 1.5 degrees Celsius warming will impact the habitats of many organisms, from phytoplankton, to marine mammals like polar bears and whales, especially in the Arctic Ocean and the Western Antarctic Peninsula.
Marine Ecosystems —

At 1.5 degrees Celsius warming, the geographic ranges of many marine species will shift to higher latitudes, new ecosystems will appear, and there will be more damage to marine ecosystems, according to the report. This relocation of species will have mostly negative impacts for humans, but some areas will see short-term gains, such as fisheries in Northern Hemisphere high latitudes. These risks are higher at 2 degrees Celsius warming. Fisheries and aquaculture will be less productive.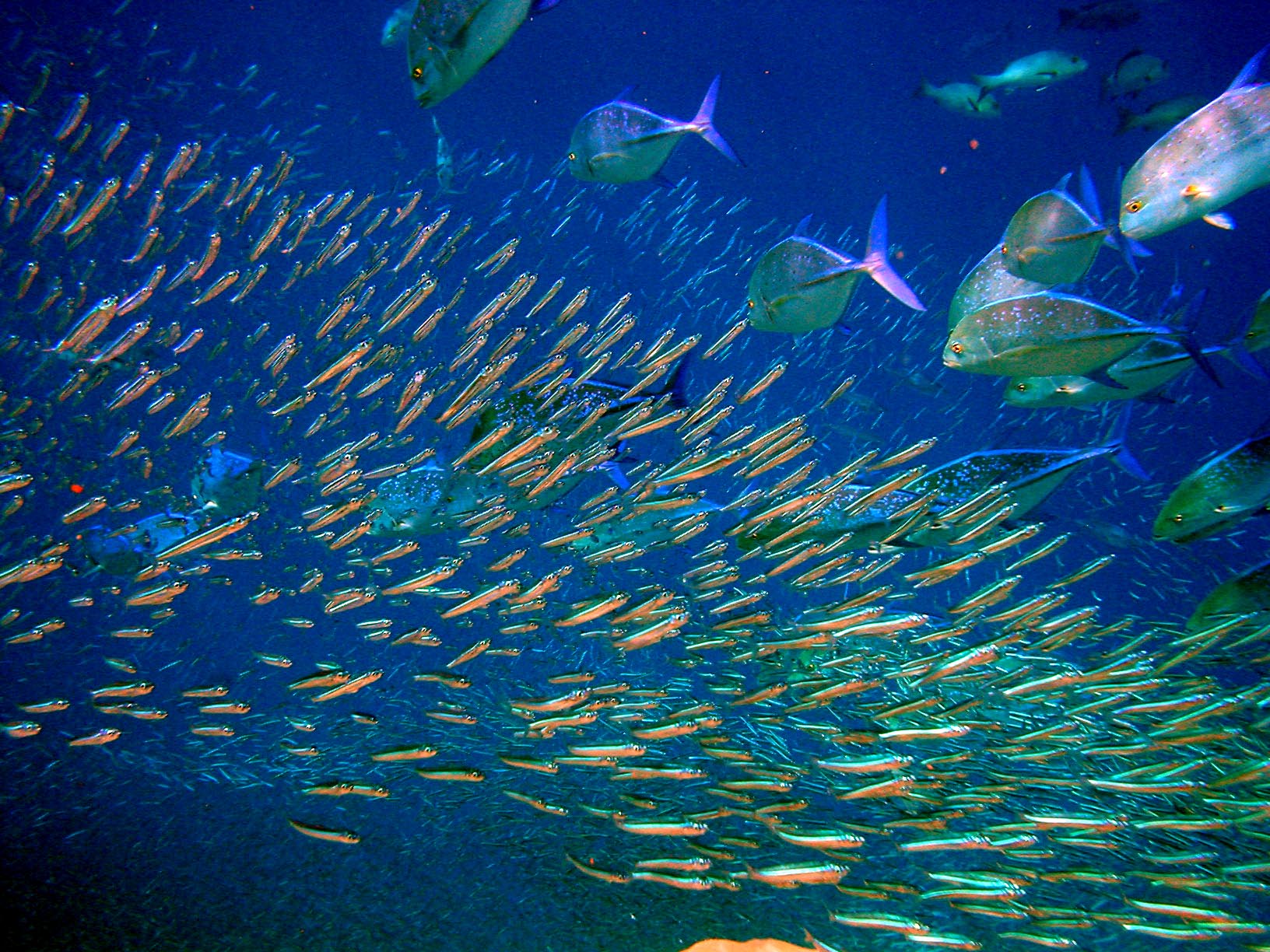 Some ecosystems, such as coral reefs and kelp forests, are less able to move and are therefore more threatened.
Ocean warming, acidification and more intense storms will cause coral reefs to decline by 70 to 90 percent at 1.5 degrees Celsius warming, becoming all but non-existent at 2 degrees warming.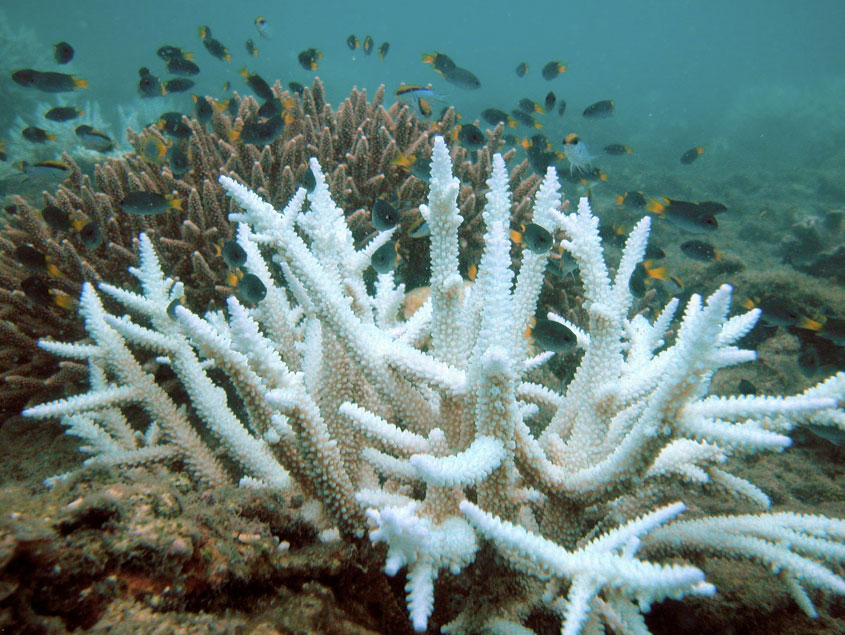 Their loss would sharply decrease biodiversity in these regions and directly impact about a half billion people worldwide who depend of coral reefs for food, livelihoods, coastal protection, tourism, and other ecosystem services. Ocean food webs — interconnected systems such as pteropods, bivalves, krill and fin fish that transfer solar energy and nutrients from phytoplankton to higher animal species — will see increasingly higher risks of impact at 1.5- and 2-degrees Celsius warming, respectively, with bivalves such as mussels at the highest risk.
Many marine and coastal ecosystems will see increased risks of irreversible loss at 2 degrees Celsius warming. Loss of mangrove trees increases at both temperature thresholds, reducing their ability to serve as natural barriers that provide coastal protection from storms, rising seas and waves.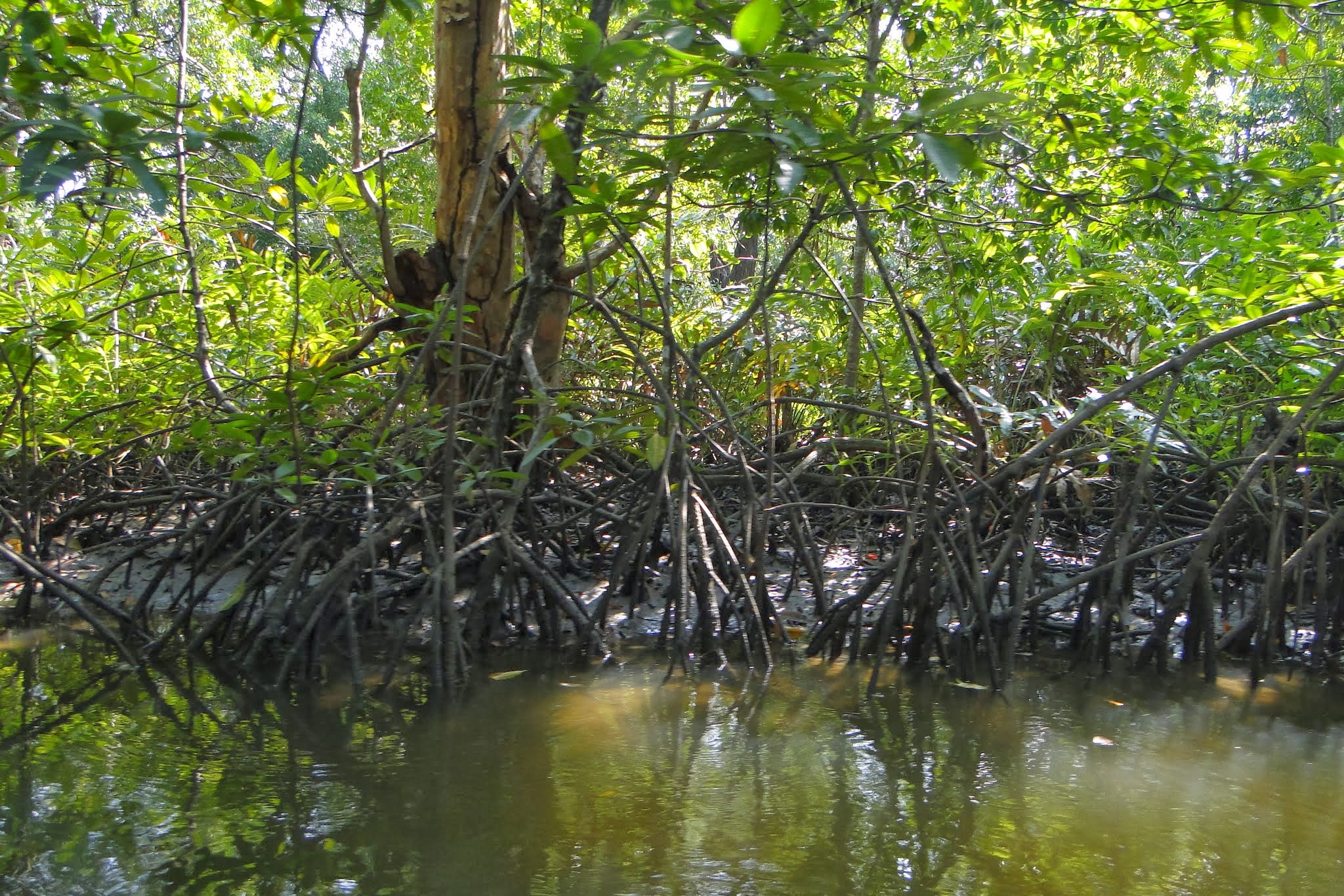 Impacts on Humans
At 1.5 degrees Celsius warming, the report projects that climate-related risks to human health, livelihoods, food security, human security, water supply and economic growth will all increase, and will increase even more at 2 degrees warming. Disadvantaged and vulnerable populations, some indigenous peoples and communities with livelihoods based on agriculture or coastal resources will be at the highest risk. Regions at highest risk include Arctic ecosystems, dryland regions, small-island developing states and the least developed countries. Some populations will see increased poverty and disadvantages. Limiting warming to 1.5 degrees Celsius could reduce the number of people susceptible to climate-related poverty risks by as much as several hundred million by 2050.
Heat-Related Illness and Mortality –

The risk of heat-related illness and death will be lower at 1.5 degrees Celsius warming than at 2 degrees, finds the report. Cities will experience the worst impacts of heatwaves due to the urban heat island effect, which keeps them warmer than surrounding rural areas.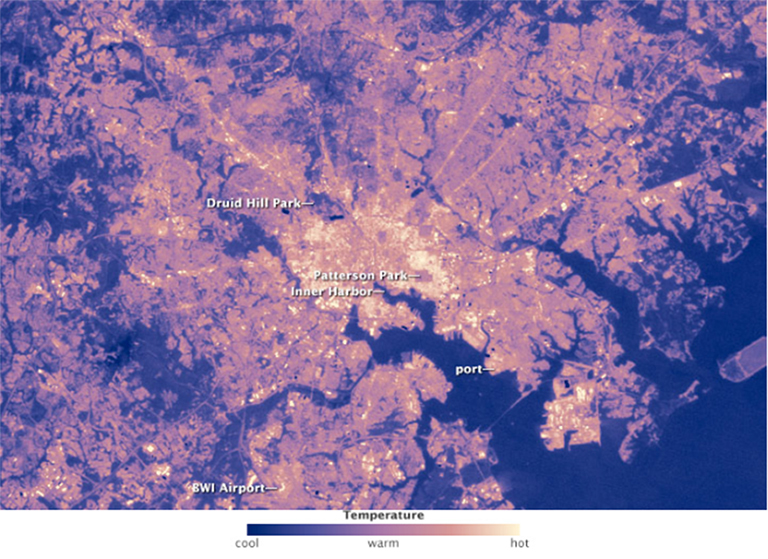 Impacts will vary by region due to many factors such as the ability of populations to adjust to changes in their environment, vulnerability of populations, their human-made surroundings and access to air conditioning.
The elderly, children, women, those with chronic diseases and people taking certain medications will be at highest risk.
Vector-Borne Diseases —

More people will die from vector-borne diseases like malaria and dengue fever, with risks increasing more at 2 degrees warming, according to the report.
Food Security —

Food security is expected to be reduced at 2 degrees Celsius warming compared to 1.5 degrees, say the report authors, with the largest risks emerging in the African Sahel, the Mediterranean, Central Europe, the Amazon, and Western and Southern Africa.
Yields for such crops as maize, rice, wheat and other cereal crops will be smaller at 2 degrees warming than at 1.5 degrees, especially in sub-Saharan Africa, Southeast Asia and Central and South America. For example, global maize crop yields will be about 5 percent lower at 2 degrees warming.
Rice and wheat will become less nutritious. Projected food availability will be less at 2 degrees Celsius warming than at 1.5 degrees in Southern Africa, the Mediterranean, the Sahel, Central Europe and the Amazon.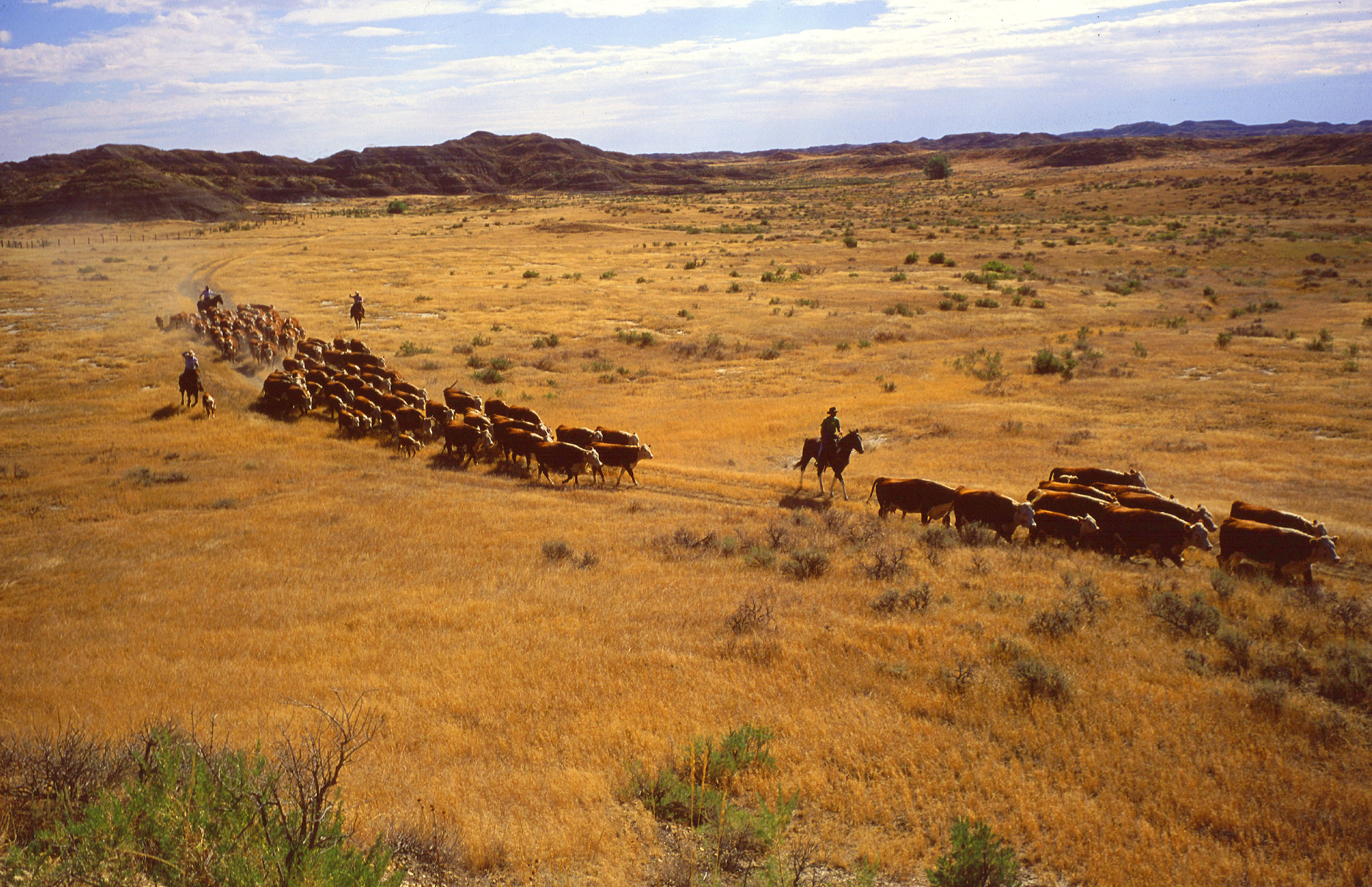 Economic Impacts —

Risks to global economic growth from climate change impacts will be lower at 1.5 degrees Celsius than at 2 degrees by 2100, with the biggest impacts expected in the tropics and Southern Hemisphere subtropics, according to the report. One 2017 study concluded that the United States could lose 2.3 percent of its Gross Domestic Product for each degree Celsius increase in global warming. To put that into perspective, that would amount to more than $446 billion based on U.S. Gross Domestic Product of $19.39 trillion in 2017.
Small Islands and Coastal and Low-lying Areas –

The report says these areas will see multiple climate-related risks at 1.5 degrees Celsius warming, with these risks increasing further at 2 degrees warming.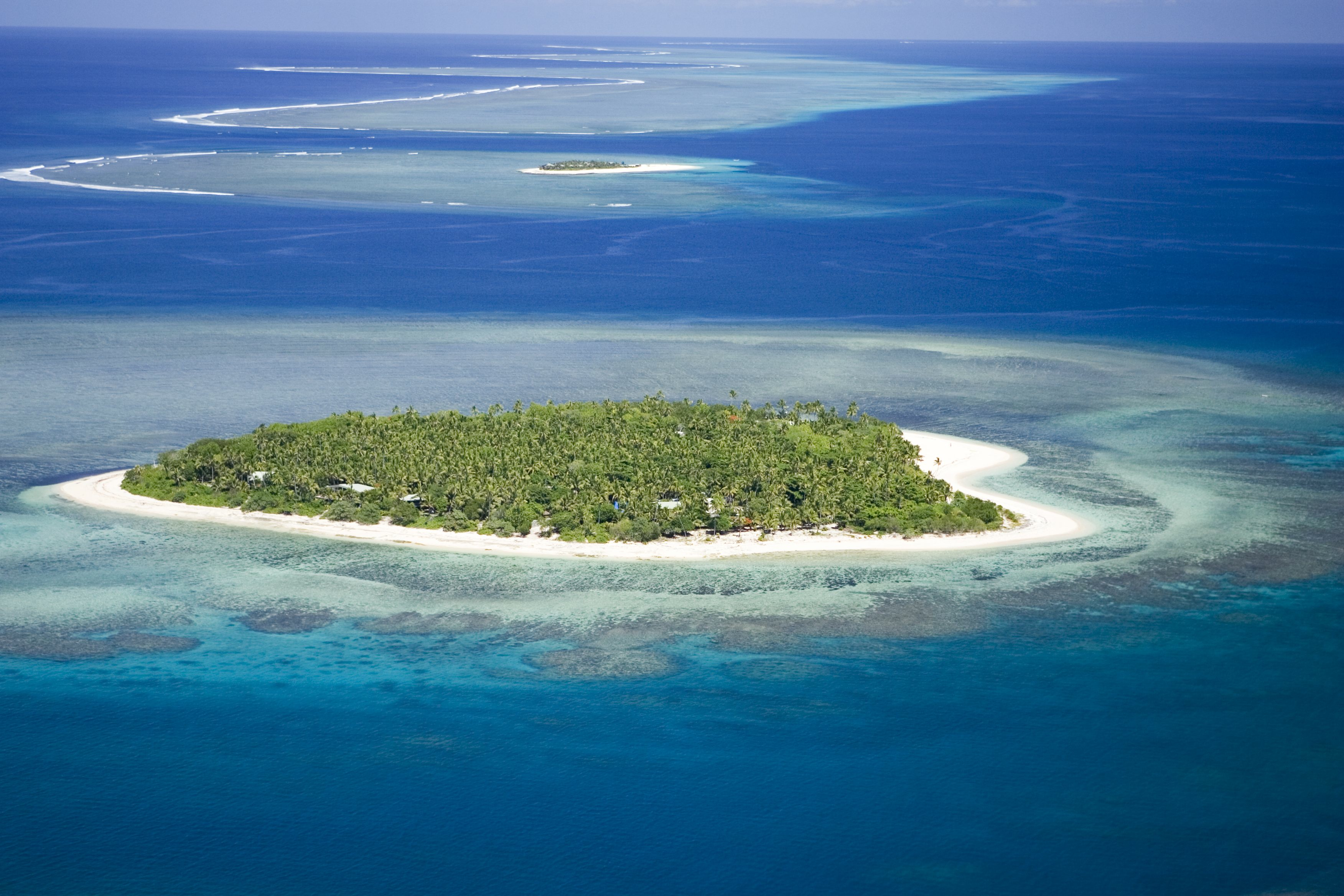 These risks include sea level rise, leading to coastal flooding and erosion; changes to the salinity of coastal groundwater supplies, resulting in freshwater stress; risks to marine ecosystems, such as mass coral bleaching and die-offs; and more intense tropical cyclones. Limiting warming to 1.5 degrees Celsius will mean 40,000 less people will see their land inundated by 2150.