Azure Power, a leading solar power producer in India, announced it has commissioned a cumulative capacity of over 500 MWs since last fiscal year, bringing the company's total working portfolio to over 1,400 MWs, one of the largest solar portfolios in India.
Over the past three months, Azure Power has commissioned over 250 MWs, among the highest installations by a company in this period. All utility-scale projects commissioned since the past fiscal year commissioned ahead of schedule.
Recent commissioning of projects include the final phase of a 260 MW solar project in Gujarat. Furthermore and a 100 MW solar project in Karnataka. With commissioning of projects, Azure Power's operational capacity in Gujarat is now over 270 MWs. Therefore largest in the state.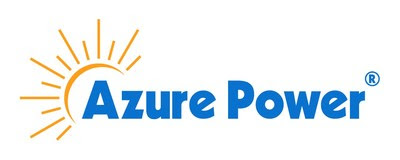 The 260 MW project won in an auction conducted by Gujarat Urja Vikas Nigam Ltd (GUVNL), rated AA- by ICRA, a Moody's company, and developed outside a solar park.
Azure Power will give power to GUVNL for 25 years at a tariff of INR 2.67 (~US 3.9 cents) per kWh, which is 8.6% higher than the lowest bid in the market.
The 100 MW project was one in an auction conducted by Karnataka Renewable Energy Development Ltd..
It set up at Pavagada Solar Park. That's one of the largest solar parks in the world. The solar park developed by Karnataka Solar Power Development Corporation Limited (KSPCL).
As a result, Azure Power will supply power to the electricity supply companies of Karnataka (ESCOMs) for 25 years. Consequently, that's at a tariff of INR 2.93 (~US 4.6 cents) per kWh. That's which is 20.1% higher than the lowest bid in the market.
In conclusion and earlier this fiscal year, Azure Power had commissioned a 40 MW project in Uttar Pradesh. Plus a 50 MW project in Andhra Pradesh and over 60 MWs of solar rooftop projects.
Source: Azure Power: Finally and for more information, visit: www.azurepower.com., NEW DELHI, March 22, 2019 /PRNewswire/